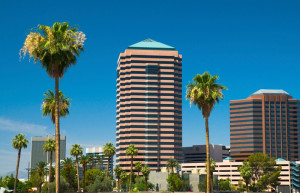 Elder Care Strategies ranks among the best agencies in assisted living placement in Phoenix. We help you find Assisted Living, Independent Living & Alzheimer's Care.  We under­stand your needs and have the recognized experience in . We match the best place with your style and budget and often refer outside of our net­work. We tour the community with you & help navi­gate the system to identify your best choices in retire­ment living in Phoenix, Scottsdale, Paradise Valley, Chandler and surrounding cities in Arizona.
VA Benefits Phoenix, AZ
Aid & Attendance is a Federal benefit that was added onto a need-based pension offered through The Department of Veteran Affairs. This provides benefits for our respected veterans and surviving spouses who need assistance with their daily living activities.
These VA benefits will help cover the monthly costs of assisted living care in Phoenix, AZ.  It allows for veterans and surviving spouses who require the regular attendance of another person to assist in activities of daily living to receive additional financial assistance whether in an assisted living facility or at home. Additionally, this benefit is tax free for qualifying veterans.
Elder Care Consultants Phoenix
At Elder Care Strategies of Phoenix, AZ we are recognized as one of the best resources designed to help connect seniors and their caregivers with the services they need.  Our elder care consultants take a professional and compassionate approach to help you find the right assisted living community for your situation.  We are committed to providing the best information to help you make a more informed choice.  Getting older can definitely present us with new challenges, but you don't have to do all of the work alone. Call us today and let us help you!